Schedule Reddit posts and get more subs in less time
Submit weekly content in advance and cut your posting time in half. Keep gaining fans even when you're not on Reddit.
No credit card needed
Sign in with Reddit
Post in minutes
Save hours
by eliminating repetitive tasks and tedious work. Quickly submit all posts in one go.
Reach more people
by posting more often and to more subreddits. Submit posts when the most Redditors see them.
Gain an edge on Reddit
by getting more subscribers with less effort. Simply create content and the rest is taken care of.
Reuse posts with templates
Posting daily is quick and easy with Reddit post templates. Easily reuse old posts and submit to you regular subreddits with a few clicks.
Post from multiple accounts
Connect unlimited Reddit accounts and switch between them with 1 click. Forget multiple tabs and constant signing out/in!
Automatically delete posts
Delete posts that flop and keep your profile clean. Low amounts of free content on your profile drive more people to your OnlyFans.
Post at best times
See the best posting times when you schedule posts. Reddit's rankings are time-sensitive, and you can use that to your advantage.
Schedule many Reddit posts at once
Schedule a post to one or many subreddits at once. You can use a different time and unique title on each subreddit. One post in the app turns into many posts on Reddit.
Schedule comments
Add your OnlyFans link or ask a question to increase engagement on Reddit. Scheduled posts are submitted with the included comment.
Post all types of content
Schedule text posts, links, images, GIFs, or videos. Media is automatically uploaded to Reddit or RedGIFs, and a unique link is generated each time.
Never break the rules
Every subreddit has different rules and post requirements. You get alerted if any of your posts don't meet them.
Loved by thousands of creators
Many already pull crazy amounts of subs from Reddit - some of which could be yours. What are you waiting for? Get your share now!
Gaining subs before even trying every feature!
Start gaining more subs now, it's free
Try Social Rise with no obligations. Schedule 5 posts per month for free. See for yourself how you save time, reach more people, and gain new subs.
Start free. No credit card needed.
No sign-up. Authorize via Reddit.
Easy to use. Post right away.
List of 3,065 seller-friendly subreddits if you try now
Schedule 10 posts, and we'll send you a list with over 3K subreddits you can promote your OnlyFans on. It's categorized and easily sortable. Verification and watermark info included!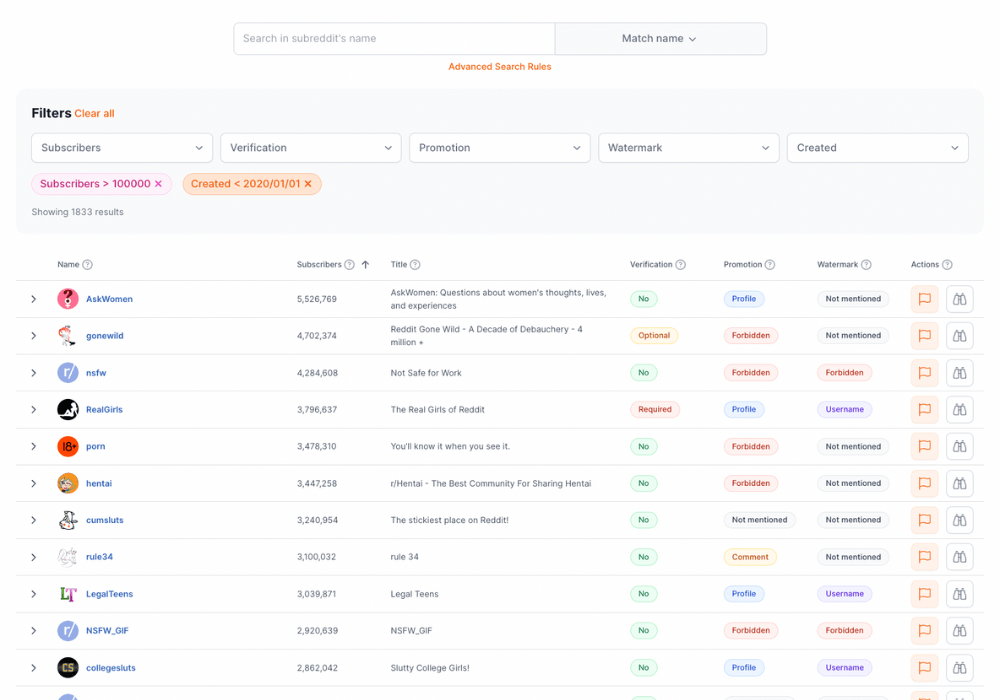 You'll get this in your Reddit DMs immediately after you schedule your 10th post. That's faster than you'd think!
Is my account safe using Social Rise?
Definitely...
Can Reddit ban me if I use Social Rise?
No...
How Social Rise posts on my behalf?
With Reddit's official tools...
How often can I schedule Reddit posts?
As often as you want...
Can I use Social Rise for free?
Absolutely...
How to schedule a post on Reddit?
It's simple...
Can I cancel at any time?
Yes...